First Time Visit Information
First time patient? Download this form to ensure that you have all of the necessary documentation with you at the time of your first visit. This also includes a helpful map that will ensure your prompt arrival to our practice.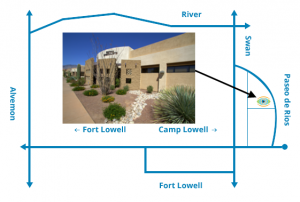 What to bring
Your insurance cards.
Glasses or contacts, even if you use them for reading only. (You may wear your contacts to the appointment)
A current list of medications, vitamins and supplements including dosages and frequency taken.
A referral, if your insurance company requires one. You can contact your referring physician or primary care physician for help in acquiring one if necessary.
A driver, IF you feel uncomfortable driving dilated.
Your previous medical records can be helpful if you have extensive retinal/surgical history, but are not required.
Completed medical forms from our Patient Forms page
Late or Missed Appointments
Policy Regarding Late or Missed Appointments: If for any reason you may be late to your appointment, simply call and inform the receptionist. If you need to reschedule, please contact our office at least 24 hours in advance. If you no-show an appointment we will contact you to reschedule and you may be charged a fee. We always call the day before the appointment as to remind you. This helps to limit no show appointments.
Transportation
Transportation Required to and from Our Office: Certain procedures will require you to arrange transportation to and from our office. Such as PDT (photo dynamic therapy), lasers preformed with anesthetic block and bilateral injections. Patients having procedures performed on their only seeing eye must also arrange transportation.